balsamic line
Monk's Classic, the balsamic candy that gives you all the pleasure of taking fresh, deep breaths. Its mixture of menthol and eucalyptol, selected and prepared according to the age-old recipe of the legendary English monk William of Doncaster (1817), relieves nose and throat, with a full and intense classic balsamic flavour. Discover the cool pleasure of breathing full lungs.
Focus on
Monk's Mini Mint and Liquorice
The authentic aroma of pure liquorice together with the fresh taste of Mint, all together in a small candy with a full and intense flavour.
Monk's Mini Mint Liquorice candies offer you the benefits of the classic balsamic candies together with the invigorating properties of liquorice; with an extra flavour of mintfor a long-lasting fresh breath.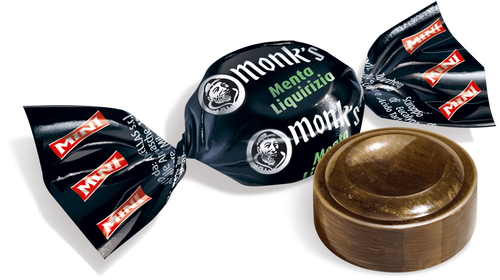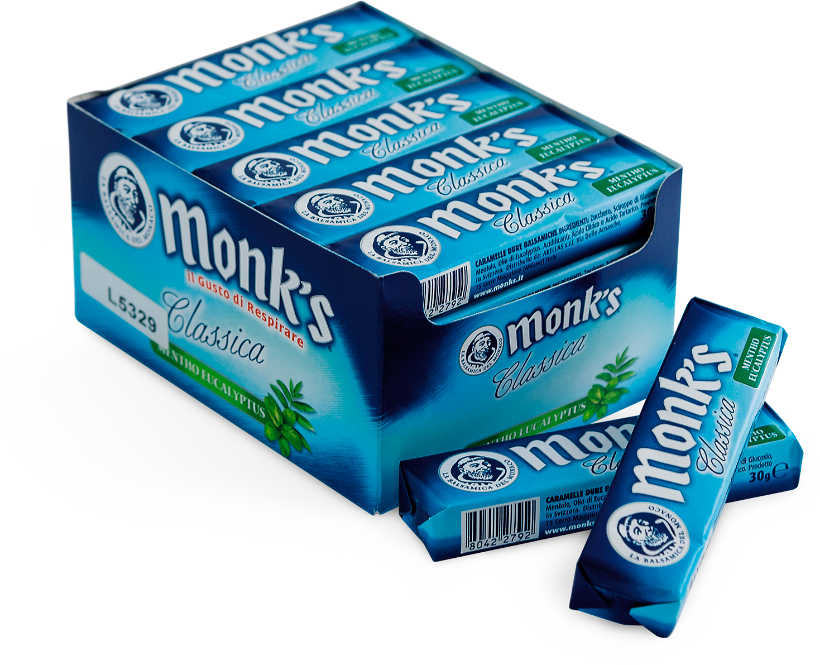 HO.RE.CA. and wholesale
All of our services and advantages offered to our product distributors.
We can provide you with specific formats, including the classic counter display boxes, in sticks or unpacked, to be put into different kinds of displays, from bow tie displays to large dispensers.
Besides these, you'll find many other dedicated services and promotions.
discover more
© 2016 Akellas S.r.l. | P.I. 12011660151 | REA 1521525 | Cap. Soc. 100.000 € | via Monte Rosa, 21 - 20149 Milano
en