Monk's Mini Mint and Liquorice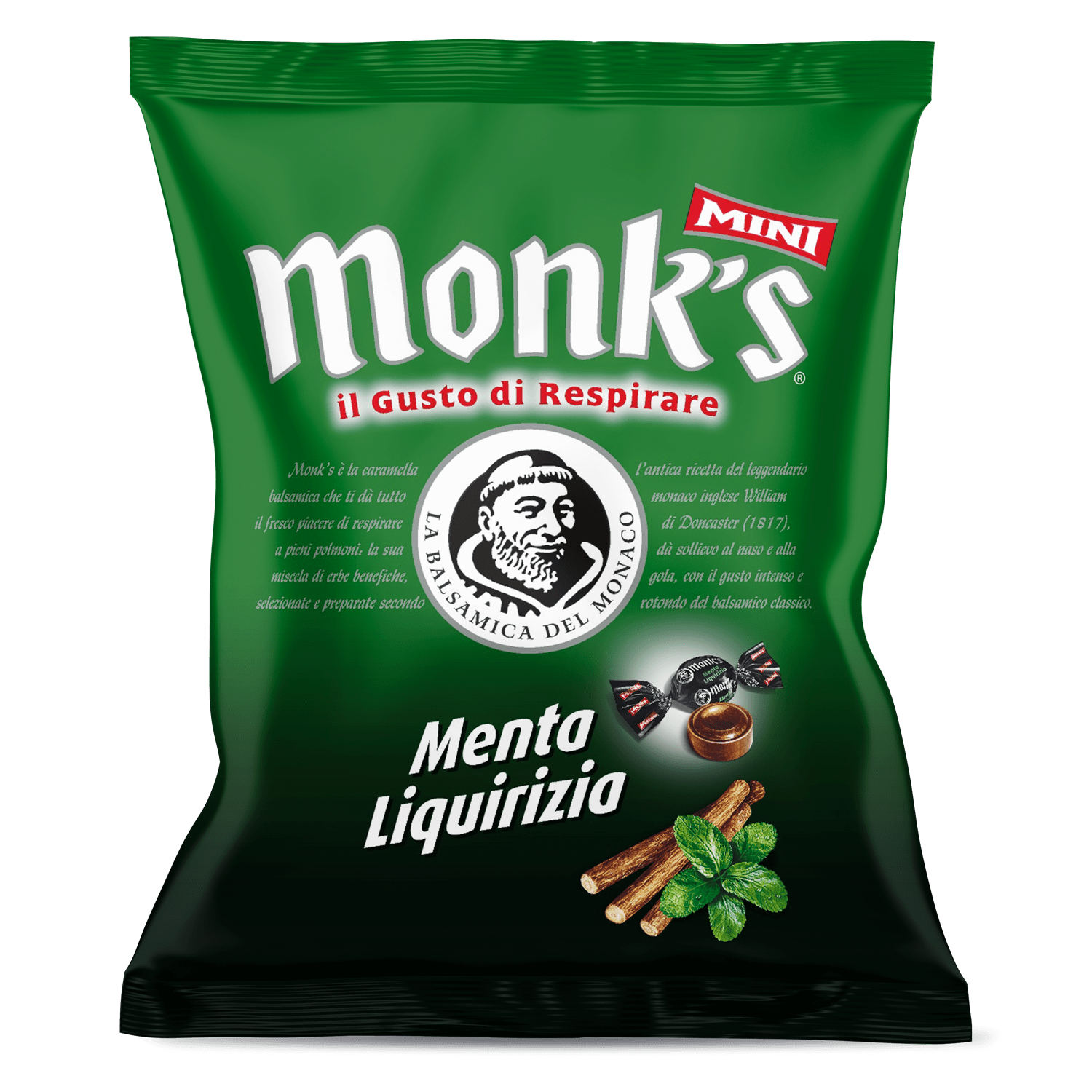 The authentic aroma of pure liquorice together with the fresh taste of Mint, all together in a small candy with a full and intense flavour.
Monk's Mini Mint Liquorice candies offer you the benefits of the classic balsamic candies together with the invigorating properties of liquorice; with an extra flavour of mintfor a long-lasting fresh breath.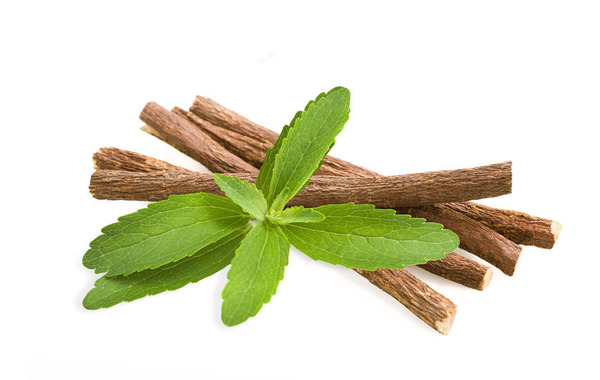 liquorice
Originally from Italy, this plant is a natural energizer with a strong and hard to resist original taste. New studies support the hypothesis that this plant contributes to oral health.
Average nutritional values

for 100 g of products
Energy
1639 Kj - 392 Kcal
Protein
0,67 g
Carbohydrate
95,75 g
Fat
0 g
Salt
0,2 g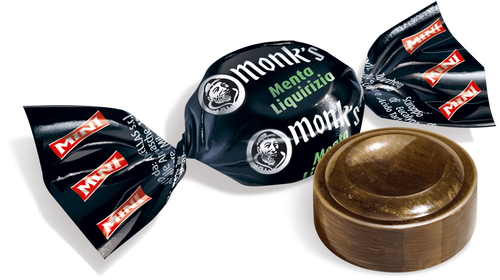 © 2016 Akellas S.r.l. | P.I. 12011660151 | REA 1521525 | Cap. Soc. 100.000 € | via Monte Rosa, 21 - 20149 Milano
en