Monk's Mini Light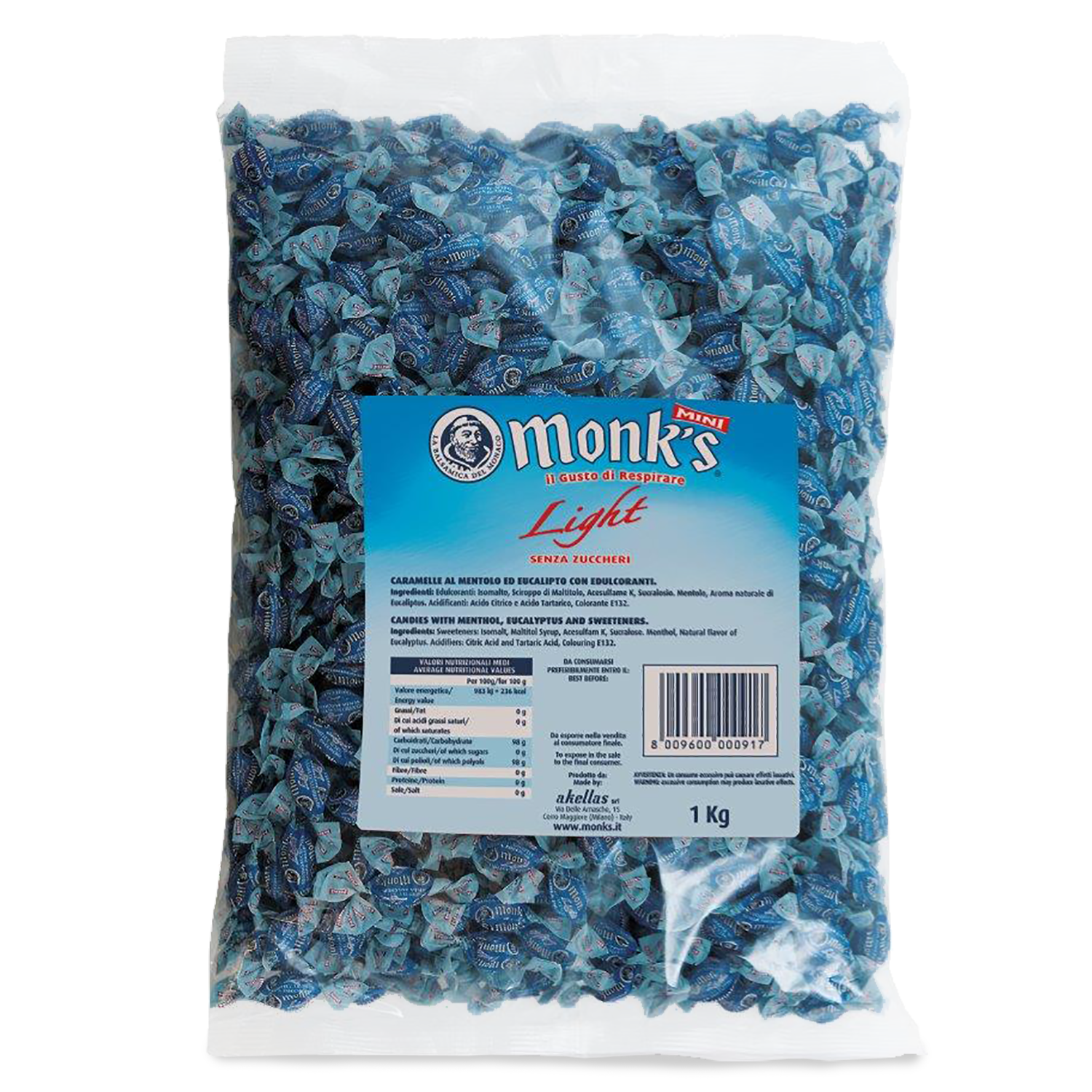 Your Monk's Light in Mini format, to give you all the intensity of the taste as well as all the efficacy of the balsamic taste in only 2.4 calories. Tiny, delicious and super-fresh, Monk's Mini Light brings together pure Menthol and Eucalyptol in a small candy with a great personality. This candy is in line with your nutritional needs and you can bring it with you in any situation.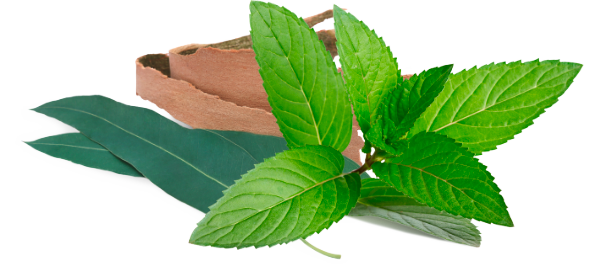 balsamic / menthol and eucalyptol
The classic Monk's candiesin a Mini format: you can find all the beneficial properties of menthol and eucalyptol, skillfully mixed according to the old traditional Monk's recipe, in a small yet greatly efficacious candy.
To give you instant relief from cough,cold and sore throats, but also the fresh pleasure of natural herbs.
Average nutritional values

for 100 g of products
Energy
938 kj - 236 kcal
Protein
0 g
Carbohydrate
98 g
Fat
0 g
Fibers
0 g
Salt
0 mg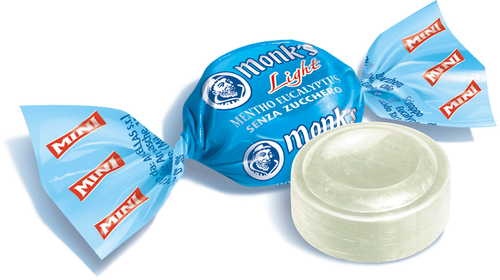 © 2016 Akellas S.r.l. | P.I. 12011660151 | REA 1521525 | Cap. Soc. 100.000 € | via Monte Rosa, 21 - 20149 Milano
en